We post a smattering of properties on the public side. Infill properties mostly in Los Angeles and greater NYC. An increasing focus is Big Industrial buildings in the eight major U.S. markets and major transport hubs. This with an eye towards purchasing them on behalf of our Occupier clients. Most of the deals are posted on our private side where registered users agree to work with us on those properties. 
We're different than many of the Multiple Listing Services because a lot of the offerings are based on personal relationships and our own efforts in digging up the properties. We make heavy use of the data/GIS analytics program we developed ("MAPP") that is optimized to find properties for sale. This platform allows us to combine Occupiers, Developers, and Investors together at a single time. Many of the properties are "off-market". This "package" approach breaks down the most common hurdles. For pure space occupiers, we use the same analytics and relationships. And always partner with a local SIOR for on-the-ground knowledge. We use models like these to improve results: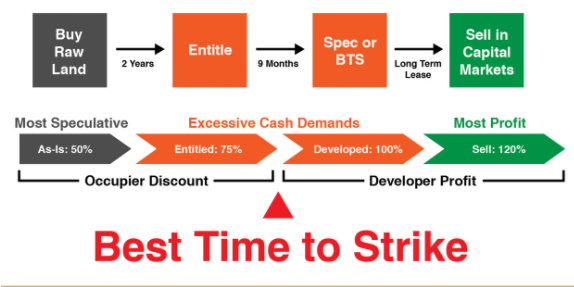 Gardena is particularly special to us. It's where we have practiced for 35 years and have a lot of clients. Gardena gives us an excellent venue to test out the platform in one of the best industrial markets in the U.S.